Welcome to HKCareers Student Portal!

Scroll down to see how you can make the best use of the Coaching Program!

12 things to know about your job hunting journey with HKCareers


2.
Bespoke Profile Boost (CV/CL)
Improve your CV and Cover Letter so you can pass screening with ease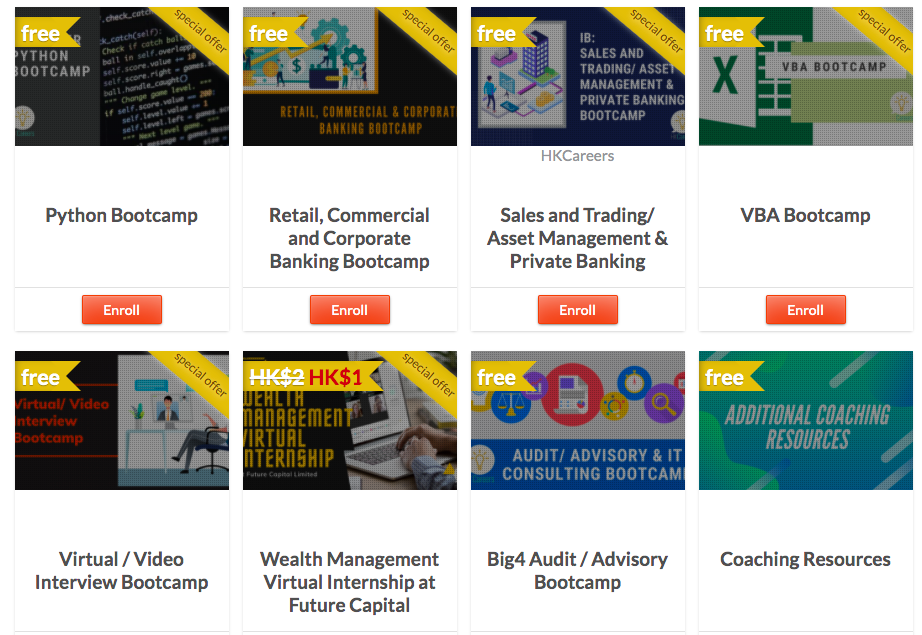 3.
Structured Online Courses
Build your fundamental knowledge towards your desired industries
4.
Weekly Jobs & News Update
Get the most updated news from job market
5.
Weekly Assessment Centre (AC) Practice
Know how to lead and coordinate in the group interviews effectively
6.
Weekly Behaviour Questions (BQ) Practice
Master the skills to present your bestself and tell compelling stories